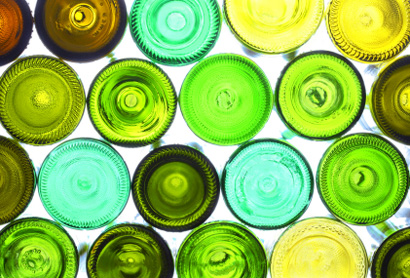 Is that a whiff of raspberries and leather you get from that red wine–or a whiff of petroleum? With some premium wines consuming three times their weight in petroleum, don't be surprised if it is the latter.
My previous postings on the carbon footprint of wine made me want to determine just how much carbon is involved in the making and transporting of our favorite beverage. So I collaborated with Pablo Paster, a sustainability metrics specialist, and we ran the numbers. Our findings have just been published as a working paper for the American Association of Wine Economists, available here as a pdf.
While I welcome your comments on the whole paper, I'll post some of the key findings here:
* Organic farming has lower greenhouse gas (GHG) intensity than conventional farming but I was surprised that the difference wasn't greater. Clearly there may be other differences in a local ecosystem but the GHG difference was surprisingly small. But on the whole, it was the transportation that played a more significant role from a GHG perspective.
* Regarding the "food miles" debate, we find that distance does matter.
* But not all miles that a bottle travels are the same. Efficiencies in transportation make container ships better than trucks, which in turn are better than planes.
* Shipping premium wine, bottled at the winery, around the world mostly involves shipping glass with some wine in it. In this regard, drinking wine from a magnum is the more carbon-friendly choice since the glass-to-wine ratio is less. Half-bottles, by contrast, worsen the ratio.
* Shipping wine in bulk from the source and bottling closer to the point of consumption lowers carbon intensity.
* Light packaging material such as Tetra-Pak or bag-in-a-box has much less carbon intensity.
* Using oak chips is a more carbon friendly alternative than oak barrels, particularly those that are shipped assembled and empty around the world
* There's a "green line" that runs down the middle of Ohio. For points to the West of that line, it is more carbon efficient to consume wine trucked from California. To the East of that line, it's more efficient to consume the same sized bottle of wine from Bordeaux, which has had benefited from the efficiencies of container shipping, followed by a shorter truck trip. In the event that a carbon tax were ever imposed, it would thus have a decidedly un-nationalistic impact.
What does this mean for the green wine consumer? Drinking a wine made without agrichemicals, from larger format bottles, or wine that has traveled fewer miles is the more "green" option. Beyond these points (or in addition to them), you could perform your own carbon offsets, for example, by giving up one bottle for another and saying no to bottled water.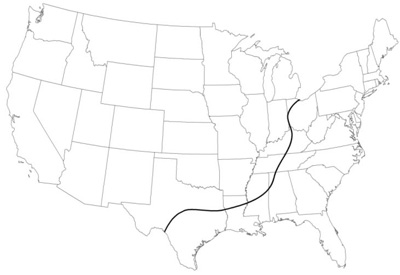 "Red, White and "Green": The Cost of Carbon In the Global Wine Trade," By Tyler Colman and Pablo Paster
UODATE: This paper was been published in the March 2009 issue of the Journal of Wine Research
image 1: istockphoto.com