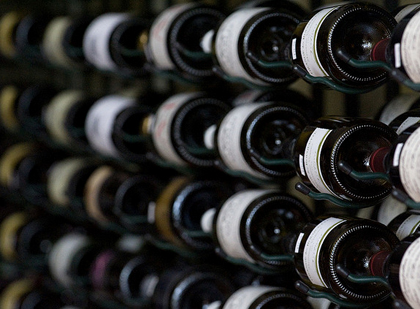 Remember those obnoxiously heavy bottles that were all the rage before the recession? Well, the Liquor Control Board of Ontario has told them they are not welcome. That's right, to be sold monopolist's stores that serve the 13 million residents of the province, bottles must be lightweight, tipping the scales at 420g maximum (as a reference point, the wine inside the bottle weighs 750g).
It's good to light a fire under producers to lightweight bottles; wine lags other beverages, which have been constantly reducing the weight of their packaging over the past few decades. However, the LCBO is only applying this rule, applicable in 2013, to bottles selling for less than C$15.
Thus the new rule still valorizes heavy bottles: Producers may still try to position their premium wines with shelf-bending bottles under the false assumption that heavy bottles means better wines. But still, most of the wines at the LCBO sell for less than C$15 so the move will have a big impact from a volume perspective on reducing carbon emissions of the wine trade. Perhaps the move will encourage high-volume producers to opt for lighter bottles for all of North America, the same way Kleenex and other produces have French written on them when producers want labeling compliance for all US and Canada with a single package.
What do you think: brilliant move or despicable over-regulation?

Loading ...