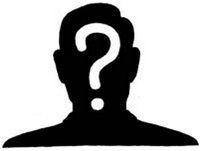 New York City is the best wine city on the planet. The shops are amazing–if you want a wine, it's almost always possible to find it. The sommeliers are in the vanguard of the sparkling young sommeliers across the country, creating long wine lists and short lists, all-American lists and all-Spanish ones and everything in between. The importers have scoured foreign lands and share their plunder, educating and sating the thirsty masses back at home. It's also a center of wine journalism, with scribes swirling and spitting.
So who shapes minds or moves cases in the city today? It may seem like inside baseball–a trade story in one city. But the most influential people in New York City shape trends today that will affect consumers either tonight in a restaurant in town, tomorrow in a store or via a column, or a year or so down the road if you're not as plugged in. There are certainly other deserving wine hubs in the US; perhaps we'll tackle those in the future.
Rather than reclining in a Barcalounger, uncorking some bubbly and holding forth on who I thought deserved to be on New York City's power list of wine, I decided to actually ask some elites in the wine world. I emailed three dozen industry movers and shakers and received 29 responses. I contacted the heads of big stores, big distributors and corporate beverage directors as well as some sommeliers, small shop owners and a few well-placed journalists and a couple of PR people. With their permission, a complete list of respondents follows below. Participants were asked to name their top five most influential people–living or dead, residing in NYC or not–with a request not to nominate themselves or anyone at their firm.
So who are the top five on the power list in New York City? Stay tuned next week as we roll out the responses in reverse order. But don't let the fun wait until next week–feel free to nominate the five most influential people in the wine world as you see it. Or take a stab at guessing who were the consensus choices among the respondents.
Participants in the survey
Chris Adams, Sherry-Lehmann
Suzanne Barros, Wine Australia
David Bowler, David Bowler Wine
Tom Byrnes, T. Edward Wine
Per Holmberg, Christie's Wine
Martin Gold, Martin Scott Wines
Josh Greene, Wine & Spirits
John Kapon, Acker, Merrall & Condit
Jean-Luc Le Du, Le Du's Wines
Pascaline Lepeltier, Rouge Tomate
Leonardo LoCasio, Winebow
Michael Madrigale, Bar Boulud
Jeff Patten, Uva Wines
Doug Polaner, Polaner Selections
Juliette Pope, Gramercy Tavern
Josh Raynolds, International Wine Cellar
Jamie Ritchie, Sotheby's Wine
Carla Rzeszewski, The Breslin & The John Dory Oyster Bar
Jesse Salazar, Union Square Wines
Victor O. Schwartz, VOS
Bill Sciambi, Verity Wine Partners
Aldo Sohm, Le Bernardin
Mike Steinberger, journalist
Bernie Sun, Jean-Georges Management
Christopher Tracy, Channing Daughters Wine
David Weitzenhoffer, A.I. Selections
Jamie Wolff, Chambers Street Wine
Jeff Zacharia, Zachys
Hristo Zisovski, Altamarea Group