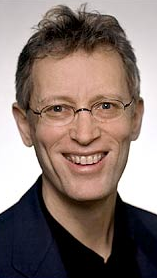 The most influential person in the New York City world of wine is Eric Asimov, chief wine critic of the New York Times. This is according to our survey of industry elites, where Asimov was the lead vote-getter by a wide margin.
A graduate of Wesleyan University, and a nephew of Isaac Asimov, Eric Asimov has been at the Times since 1984 as both an editor and a columnist. In 1992, he created the "$25 and under" restaurant reviews and gained a wide following. He segued into wine writing toward the end of Frank Prial's career, becoming the chief wine critic at the paper in 2004. His wine column alternates biweekly between wine reviews resulting from panel tastings and columns without recommendations per se that explore producers, regions, or aspects of wine culture. He writes in his 2012 book "How to Love Wine" that wine has become an "exercise in anxiety" for many and he seeks to ease that in the book that is a "memoir and a manifesto." The book is nominated for an award from the James Beard Foundation for best wine and spirits book. Asimov will also be inducted into the "Who's Who of American Food & Beverage" from the Foundation.
While his column generally moves wine, one shop owner told me that–consistent with the following of his erstwhile "$25 and Under" dining column–his annual "best wines under $20" was the column that sent readers to the shop, printout in hand.
Congratulations to Eric Asimov on winning the poll's top honor!