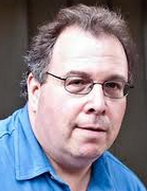 According to our survey of industry elites, polling for the fifth most influential person in NYC wine today was extremely close. But the award goes to Joe Dressner, the pioneering importer who died in 2011 after a battle with cancer whose influence continues to be felt.
Dressner started importing wine over twenty years ago. He scoured France and brought in wines from growers using minimal intervention in the vineyard and the cellar. He dubbed these "real" wines and pitted them against "spoofulated" wines that dominated the market at the time. He generated enthusiasm for his simply made wines on the internet (he was one of the first wine bloggers), with his gruff wit, with tours of America for a dozen or more vignerons ("the real wine attack!"), and through his relationships with key people in the trade, such as David Lillie of Chambers Street Wines. Dressner marched to the beat of his own drum and, in the process, rubbed some people the wrong way. But he also served as a model for many independent importers who came later and he won an outsized following while never spending a dime on advertising. His legacy, while multifaceted, contains many drinkable, joyous wines.
The portfolio continues to thrive under Denyse Louis, his widow, and Kevin McKenna, their longtime business partner.
A remembrance and image credit at Diner's Journal