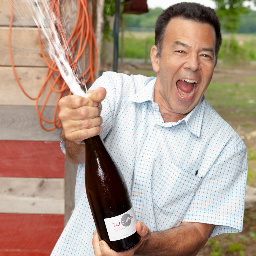 Daniel Johnnes is the fourth most influential person in wine in New York City according to our survey of industry elites.
Johnnes, who has been aptly called the dean of NYC sommeliers, wears many hats. He made a name for himself at Drew Nieporent's Montrachet in the 1980s and 1990s, building it into a not just a wine destination, but a Burgundy destination. At that time Bordeaux wines were more popular, so New Yorkers can partially thank him for laying the foundation for the city's current Burgundy obsession.
He feeds that obsession every two years through La Paulée de New York (which alternates years with La Paulée de SF), a multi-day Burgundy bacchanal, building it into the foremost collectors' event on the calendar. As I discovered recently, sommeliers request to work the events months in advance, making it something of a "Burgundy University" for them.
He's also the wine director for all the Daniel Boulud (Dinex) restaurants. And he has his own import label where, among other things, he imports some estate wines from. . .Bordeaux!