After uncorking a bottle and enjoying the wine, probably most people throw the cork in the trash. Certainly there's worse waste: It's not as if there are junkyards full of corks, and since they are the bark of oak trees, they are biodegradable. But surely we can do better than simply throw them away. Here are ten ideas!
1. Kicking things off, consider this gorgeous "bowling ball" from Minnesota artist Jan Elftmann. We'll come back to her at the end, but this is a good one to get things, er, rolling.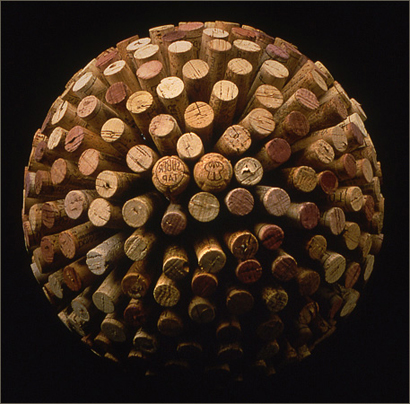 2. The wall o' corks as you may remember from the 15,000 cork wall at Frankly Wine, a Manhattan wine shop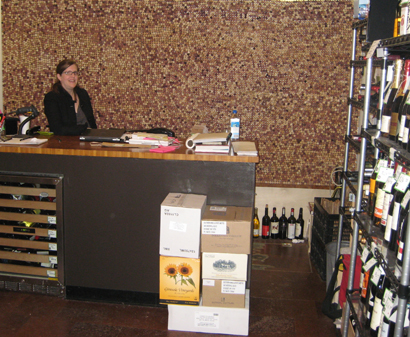 3. The cork vase: easy and can bring back some wine memories. As seen here at Pottery Barn. (Where we saved you $14 last year!)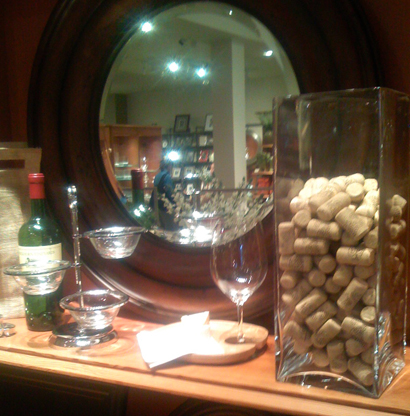 4. Exquisite miniatures emerge from the Design Within Reach annual contest: the foil, capsule, wire, and cork from two Champagne corks to make a chair. Behold this year's judge's choice (and previous winners):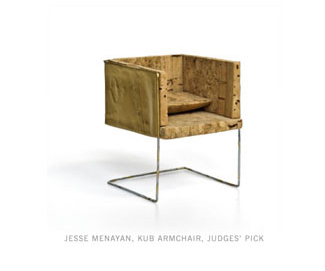 5. Recycle! A sustainable building firm in Missouri will collect corks to recondition into building materials: Since 2004, wine consumers have mailed in 1.5 tons of corks (approximately 400,000). Amorim, the large cork producer from Portugal, has also started a program called "Recork America" that may reconstitute wine corks into flooring and bulletin boards. There are drop points at some wineries and Whole Foods locations. But since flooring is boring to look at (except when serving as the background for this web site), here's a picture of the cork cover for the iPhone!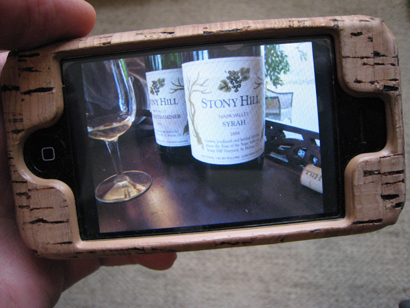 6. Tip out a clock: similar to the popular cork wreath but a little more sleek and stylish. This one's available for purchase at Etsy.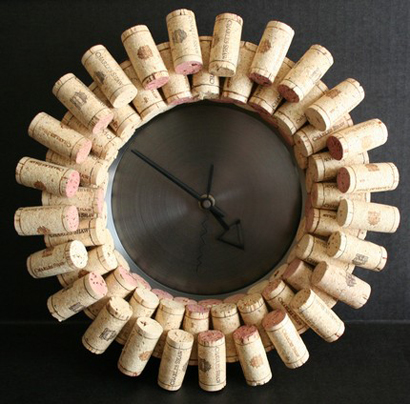 7. A trivet/hot plate pad or cork bulletin board. Classic yet practical–as well as actually feasible.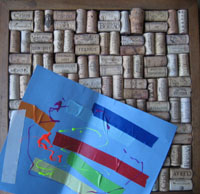 8. Apartment Therapy saw some nice 'n easy place card holders.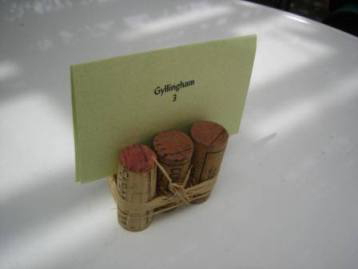 9. Make a cork castle, such as this one in a wine shop window in Chicago's Lincoln Square. And why not put Obama there? ChiBart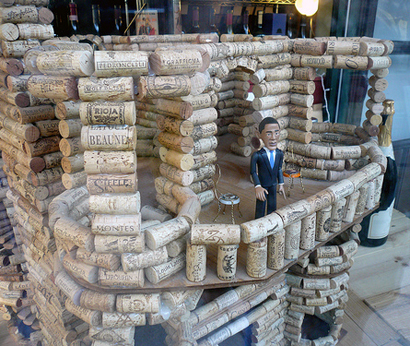 10. A chair made of 3,000 corks. Click through to the Gabriel Wiese gallery for many more styles…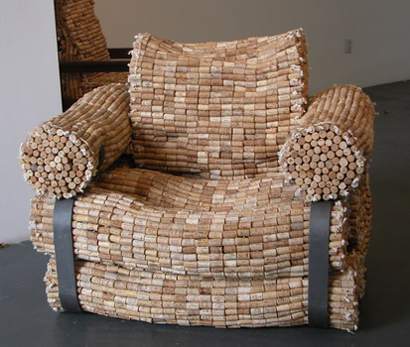 11–BONUS! But the person we all need to emulate for cork artistry is clearly Jan Elftmann. In over 20 years, she has collected 50,000 corks. Perhaps her piece de resistence is her truck, which is covered in 10,000 corks. She also had a display of her Cork Bowling Alley at the Minneapolis Institute of Art click through to her site for videos and more of her art.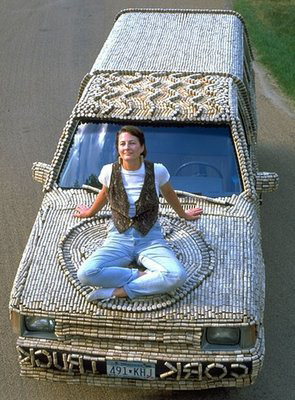 So what are you waiting for? Start uncorking your favorite wines! Or check out corks for sale on EBay. What do you do with your leftover corks?