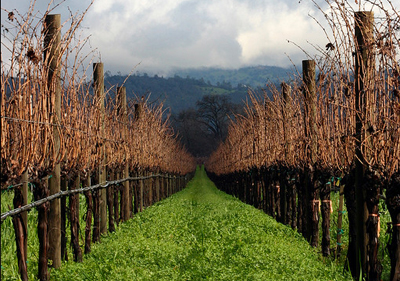 While the story of the stylistic shift in California winemaking (dubbed, inter alia, the "New California") is arguably the most exciting story in American wine in the last decade, one aspect has been a stumbling block: price. Particularly as it relates to lower-priced, highly drinkable wines, known variously as vin de soif or glou glou wines. It's something we've discussed, oh, here, here, here, and here previously.
So I was glad to see Wine & Spirits taking up the topic in their June issue. Their piece points to the price of grapes as the main obstacle, saying that at $1,000/ton, it's possible to make a $20/bottle wine but $2,000/ton is "pushing it." This has pushed the glou glou producers to far-flung parts of California and to pursue less premium varieties that are still refreshing.
Given that a wine that sells for 2 euros at a small domaine could easily sell for $10 here after all the markups, another way to make domestic glou glou production more financially viable would be to sell directly to consumers. Alas, given the three-tier system, that would reduce it to in-state sales. But even if drinking a glou glou wine were only an option locally in California? There's still a lot to be said for that.