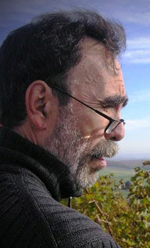 We recently discussed why there are so few tasty low priced wines from America, particularly compared to imports. Later, I decided to put the question to wine importer Bobby Kacher. Robert Kacher Selections is strong in bargains from Southwestern France; I highlighted the Tariquet Sauvignon (find this wine) in my book with wine recommendations, A Year of Wine, as one of 10 great wines under $10 (REDS from Patrick Campbell was also included).
Question: why there are so few good American wines under $10 while there are many more imports at that price point?
Bobby Kacher: A related question is why do so many American wineries make such expensive wines? So many American wineries have developed new, highly-allocated wines from very young vineyards that sell for $150 or more a bottle. They are trying to sell you the spin of romance and lifestyle. I visited a winery in California once and calculated just how much it cost to make the wine using expensive techniques–new barrels, farming technique, plant material, labor–and figured it was about $10 worth of wine they were selling for $300. Sure, the land was expensive and they spent millions on the winery that is a shrine to themselves so all that comes to play in their corporate profitability objectives.
It's a strategy of luxury cuvées. Let's just say you're going to open a restaurant: Would you want to charge $10 for a main dish or $30? The food costs are similar but the profits may not be. Take rosé: Domaine Ott decided years ago that they wanted to be the Rolls Royce of rosé. I can assure you that they are not farmed any differently than my $10 rosés. Sure, the way they are made, they can age for two or three years.
But I actually like to drink wine, not worship it. Do you think a farmer in the Cote Rotie wants to put a bottle of his $50 wine on the table every day? No, he is buying a $5 wine for drinking every day.
I went out to a restaurant in DC with one of my producers who was visiting recently. The restaurant had his wine on the list and he was going to treat me. But he saw it was $150 a bottle and he realized that he couldn't afford to buy his own wine! And maybe, just maybe, there were other people who couldn't afford to buy it either.
I try to bring in a lot of wines under $20 with a lot around $15. (Because of the dollar's weakness, that's really where the $10 wines from a few years ago are now). To find those wines as an importer, you're going to have to go to some crazy places on the back roads. And sell the principle that "why shouldn't you have a wine that represents value to the consumer–maybe something that sells for $13?" Certainly if you have the equipment to make a $75 wine, then you can make a $13 wine.
Ultimately, many of my producers have lower costs than their New World counterparts. The vineyards were bought generations ago and have no debt. They don't have five flat screen TVs in their home. They don't have a 5,000 square foot home. They don't have the "lifestyle" with pools, guest houses, guest kitchens and so on.
In that regard, Fred Franzia has some similarities to them since his family bought lots of their acreage decades ago when land prices were a lot lower.
Related: Tasty American wine under $12: why so little of it? Industry replies, part I
Fred Franzia and American wine under $10