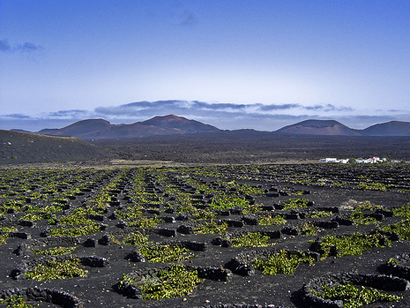 Many geologists object to two things: misusing "minerality" and being misquoted.
Site reader and distributor Damien Casten sent in an AP story (with no byline) yesterday entitled "Geologists debunk soil impact on wine at Ore. talk." The Oregon event was a special session at the annual conference of the Geological Society of America.
At the meeting, Alex Maltman presented a paper with this to say about minerality: "The widely cited direct, literal connection between vineyard geology and wine taste seems scientifically impossible. Whatever "minerality" in wine is, it is not the taste of vineyard minerals." He calls any perceived connection a "romantic myth."
Fair enough, there may not be a transfer of minerals from substrate to the glass, but is terroir debunked? Not quite, argued Jonathan Swinchatt in a paper that cites the indirect influences of drainage, accessibility to water, microbiology, soil temperature, and trace element chemistry. He argued that unraveling these links is "devilishly" complex and thus "the connections between geology and wine will remain elusive for some time to come."
Terroir: clear as mud!
After the jump, Greg Jones, a climatologist from Southern Oregon University (and son of the founder of Abacela Vineyards and Winery in Roseburg, OR) chimes in with his thoughts from the conference and the reporting of it.
Over the years of being in the media's eyes on climate and wine, I have found that they get it right about 25-40% of the time. The rest of the time they capture what creates the story, not the truth.

Yes, I was at the meeting (a very good session in my opinion) and gave two talks. Even what I said was taken out of context in the AP story as was much of everything else. There was no 'debunking' only good debate about the relationships between climate, landscape, soil, and the vine. The take home was that it clearly is a non-linear issue that we know virtually nothing about, but that the use of terms like 'minerality' are over-done and have no connection or basis for being derived directly from some mineral aspect in the soil. It never stated that soil has no impact on wine, to the contrary the take home for me confirmed what I truly believe … that geology, landscape, and soil are important factors that mediate the interaction between climate and the vine, especially soil water supply and nutrition. But that climate is the most basic and most profound in terms of what can be grown where and how. For me this gets back to the sense of place or the importance of site being at the core of terroir!

In the original AP piece that I saw, they said "Jones found that more than half of existing vineyards are planted on land that is only marginally suitable for growing grapes. Nearly a third of the planted acreage is mismatched to climate: Cool-climate grapes such as pinot noir are growing where it's too warm, and varieties requiring more heat are growing where it's too cold." My comments were simply that in many instances sites are not ideal for grapes more because they were owned and planted, instead of sought out for growing grapes. Therefore many sites are not ideal, but compromises … which further accentuates the importance of site selection! The 1/3 mis-matched varieties is correct. In smaller emerging areas this is always the case were growers are trying to find out what does best where … my modeling shows that climate can delineate this suitability with much less trial and error.