Drawing on the New Yorker profile of Fred Franzia, champion of wine under $10, last week we pondered the puzzle of why so few low-cost wines–say under $10 (or, perhaps, $15)–made in America are just not tasty. By contrast, several imported wines in the price range have appeal despite having to be transported and pass through the importer's company as well.
Over 30 of you had your say in the post from last week. So I decided to put the question to several people in the trade. Today, we hear from Patrick Campbell and Veronique Drouhin Boss. Patrick Campbell of Laurel Glen Winery in Sonoma makes a tasty $10 California wine, REDS, billed as "a wine for the people." Veronique Drouhin Boss is the winemaker at Domaine Drouhin in Oregon and is co-winemaker at her family's negociant house in Burgundy, Maison Joseph Drouhin, which a Beaujolais Villages that is particularly lip-smacking in 2007 and is widely available for $9.95. Tomorrow, we will hear from an American wine importer with his views.
Question: why are there so few good American wines under $10 (or slightly higher) while there are many more imports at that price point?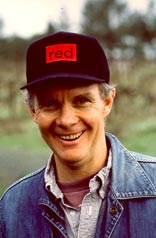 Patrick Campbell, Laurel Glen and maker of REDS (find this wine)
I think the answer is pretty easy: we begin with vineyards rather than bulk wine.
1) We pick out vineyards we want to farm, and which, based on experience, we know will work together in the final blend. The vineyards can't be located in the prestige areas, because their fruit would be too costly. So we scout out other areas, particularly in Lodi, where the grapes are affordable, the vineyards well established (one vineyard we farm is 120 y/o), and the production limited by the good farming practices.
2) We avoid expensive grapes like cabernet or pinot noir
3) We ferment the grapes in rented facilities, so we avoid overhead costs.
4) We age the resulting wines in rented facilities, ditto.
5) We use neutral barrels, at $50 per barrel, rather than new barrels at $500 – 1000 each.
6) We make big enough volumes (about 12,000 cases a year) to secure reasonable costs on supplies.

Why don't we use bulk wine like most copycat RED-themed labels or brand du jour bottlers do?
1) because we want consistency of style, not some concoction of whatever mélange of grapes is currently in over-supply on the bulk market
2) I like working with vineyards, and I really dislike tasting through hundreds of samples of bulk wine to find a few tolerably good wines, that may have already been sold by the time I got the samples
3) And so on……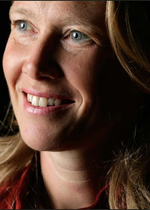 Veronique Drouhin Boss, of Domaine Drouhin Oregon and Maison Joseph Drouhin (find the Drouhin Beaujolais Villages; about $10)
I am not sure I have an answer to your question but reading through the various comments I didn't see anyone, except Paul Gregutt, mention the importance of where the grapes actually grow (we call it terroir) and vineyard yields.
All over France great wines are being produced, many different varieties but all growing in the region they should grow or do well. The home of Gamay is Beaujolais, the home of Pinot is Burgundy. This is an important fact to start with. Secondly: it is no secret that the more you ask a vine to produce the less good the wine will be. I believe when money drives everything then to produce a $10 bottle of wine expecting high return you need big yields. Quality can't be there. In France, by law, yields are controlled. In a given area of production you can not produce more than what is allowed. To my knowledge it is not the case anywhere in the US, or any new world producing regions.
So the trick to produce a good $10 bottle of wine is: choose the right place, control your yields, the cost of production and do not expect to make big margins.