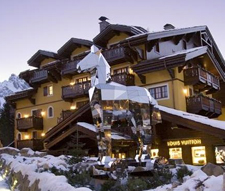 SIPPED: Bordeaux brands
How big is your brand extension? Cheval Blanc, one of the wines in the LVMH stable, will include a Paris luxury hotel of the same name. [Decanter.com]
Oh my cot!
Things you learn in the WSJ: Cahors is the only region of France where malbec is still grown. Actually, Cahors only grows two-thirds of French malbec per ONIVINS.
SIPPED: diversity
Über-somm David Lynch will open a wine restaurant in SF where all sub-$100 wines will be available as 375ml for half price. Kind of makes you want to try two different halves, no? [SFGate]
SIPPED: Beaujolais
Beaujolais from 2009 and 2010 get thumbs up in a thoughtful LA Times article. "Beaujolais is a party," says a natural winemaker who still seeks to capture the fun of the wine.
SIPPED: wine jobs
Senior account executive (PR), California Direct Sales Manager for an import portfolio, assistant cellarmaster internship at BALTHAZAR, executive assistant to the CEO at Acker Merrall, and more!
SIPPED: traveling with wine
HOW TO: Bring wine on board a plane
HOW TO: successfully check wine on a plane