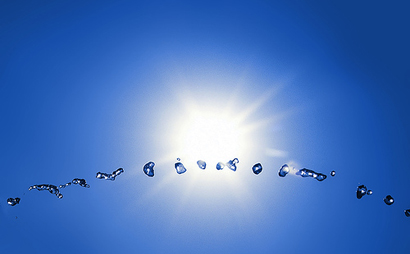 As many of you set out on drives for this holiday weekend, consider this conundrum from our recent trip.
As wine geeks are wont to do, we brought a case plus a few bottles on our Adirondack adventure. The wines were from different producers and I bought them from different retailers. We had enjoyed several of the wines in the preceding two weeks and decided to share them with our relatives.
Yet several of the wines tasted too advanced. And we're talking some 06s and 07s, which shouldn't be advanced at all.
So what happened? I'm not sure. We did stop for a three-hour lunch with some friends on the way. I parked the car in the shade but when we returned, it was in the summer sun. I'm tempted to say this stint was the cause of our wine woes. But I've received so many wines via UPS that must have had even more exposure to the heat of summer than that. Do you have a theory?
Fortunately, the wines were diminished but not destroyed and some seemed unaffected. But as a precaution, I might bring a cooler next time we are going to make a stop on a trip like that. Assuming I can fit it in the car with all the kids' gear etc!