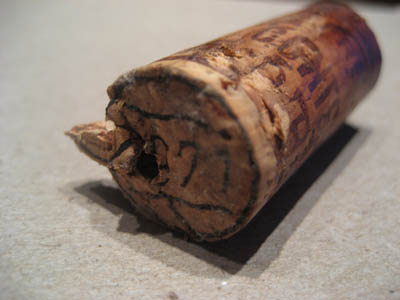 Have you ever thought about having a wine from your birth year? Oddly, I never had until site reader Michael in Toronto asked me. Thanks, Michael!
That sent me on a quest to find a wine from my birth year. I wrote up the experience for the July issue of Food & Wine magazine.
In case the story piqued your interest in finding a wine for your birth year, check out the fabulous infographic that is the Robert Parker vintage chart. It only goes back to 1970 though so for older vintages, you might consider checking out Michael Broadbent's Vintage Wine.
And if you're stopping by the blog for the first time because of the story, then consider subscribing to the site's feed or monthly email updates on the right. And feel free to poke around and see some wine picks or explore any of the categories on the first sidebar!
If you haven't seen the story in print (p. 156), or you're curious to see which wine I drank and how much it cost, check out the magazine, which is hitting bookstores and mailboxes now. Or I suppose you could cheap out and see it online.
"Finding Wine of a Certain Age," Food & Wine