What is the average tip at Danny Meyer's Union Square Hospitality Group? It is 21%.
This figure comes from John Ragan, who is the group's Wine Director. It's also the same amount that wine prices will be rising under the group's "hospitality included" initiative, which eliminates tipping at the group's 12 restaurants starting next month with The Modern. The impetus in moving to a "revenue sharing" model is that kitchen staff, in particular, will see a pay increase since they are often legally forbidden to share in tips.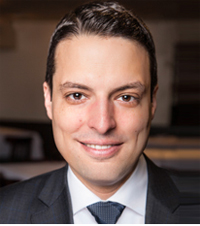 Ragan says that a diner today who buys a $60 bottle of wine actually pays $72, assuming an average tip. "It's like paying in two installments," he says. Under the "hospitality included" pricing, the bottle will simply be $72, service included.
"It's so much cleaner and easier," he says. "It's like a European model for restaurant pricing." He also compares it to Uber, which has service included, as opposed to a cab.
With total pre-tip bills expected go up about 23%, wine will have a slightly lower increase.
"We realized early on, that it would be easy
to add 25% across the board for all the wines," Ragan says. "But for many people, wine is an added part of a meal. I'd rather sell two $60 bottles rather than one $100. So the full increase didn't sit well with us."
"We need to challenge ourselves to get five percent smarter with wine. How we choose our wines, buy our wines, cellar our wines will all improve."
Diners sometimes fear that a tips drive sommeliers to recommend higher priced wines. Will this change the diner's interaction with sommeliers? "No, it won't," he says. "We're looking to make long-term relationships. If someone who is looking to have a $60 bottle of wine gets cornered into a $100 it won't taste good to them because its not what they wanted. That's something we've understood for a long time. We're more inclined toward "tomorrow dollars" when a diner comes back and spends $60 again rather than $100 once and never comes back. It really starts with hiring the right people, people who get pleasure out of seeing diners enjoy what they like."
Sommeliers could take home more pay since some foreign diners, alien to our culture of tipping, currently leave no tip after a large meal. The revenue share model would benefit them in such cases. But, it would also potentially eliminate windfall tips after big Bacchanals.
Diners often think of leaving a low tip as a feedback mechanism about the service. But Ragan says that feedback doesn't always reach the management. The group is considering how to make that feedback heard more effectively than a 1980s-era comment card.
As I mentioned in a previous post, this new system will affect people, such as Marvin Shanken, who suggested leaving lower tips for the wine portion of the bill after a wine-heavy meal.
But maybe they will move toward BYOB? Ragan says the group is not planning any change in the corkage policies.
Related: "Danny Meyer To Banish Tipping And Raise Prices At His N.Y. Restaurants" [NPR]
"A letter from Danny Meyer" [USHG]