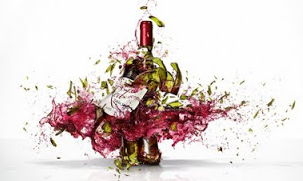 Coravin, the maker of a wine preservation device that costs $300, has stopped selling new units and urges owners of existing units to stop using the device because of a hazard of exploding bottles. In a release, the company says it knows of seven bottles that have exploded with one causing lacerations to the user. The company is working on a solution.
The Massachusetts-based start-up has raised over $11 million in stock and bond offerings. The product, formerly known as the Wine Mosquito since a needle pierces the cork to extract wine one glass at a time and inject inert gas to preserve the rest, has garnered praise as well as provoked some trepidation among collectors.
The full notice follows after the jump.
Important Safety Notice
Dear Coravin Customers,
We hope that you enjoy using your Coravin™ Wine Access System. This communication follows up on our notification from February 2014 about updates to the Important Safeguards for the proper and safe use of the Coravin System.
As we told you in February, it has come to our attention that, in certain circumstances, wine bottles can burst when used with the Coravin System, presenting a risk of lacerations. We believe the likelihood of this occurrence is very rare since wine bottles are designed to withstand significantly greater pressure than the low pressure the Coravin System places into the bottle. Nevertheless, Coravin has now received seven reports of bottles bursting including one report of a laceration.
We have voluntarily reported these incidences to the US Consumer Product Safety Commission (CPSC) in anticipation of a recall. We have submitted a Corrective Action Plan to update the Coravin System instructions and warnings and will provide all existing and future customers with a remedy package that includes a neoprene wine bottle sleeve for use with the Coravin System.
We have voluntarily stopped selling and shipping Coravin Systems until we can fully implement an approved Corrective Action Plan. We are hopeful that in the next 30 days Coravin will be receiving, processing and beginning to ship remedy packages to our customer base. Once we have received approval for the Corrective Action Plan we will begin shipping Coravin Systems containing a wine bottle sleeve. We hope this disruption will be over in July and apologize to you for the inconvenience.
In the interim,Please stop using the Coravin System until you receive the remedy package from us.
And, please read our updated Proper Use and Important Safeguards Guide which can be found in the FAQ section of Coravin's website.
We will communicate any further details or requirements as part of a follow on communication plan. If you have any questions or concerns about this communication, please don't hesitate to reach out to us directly at update@coravin.com or call 1-844-267-2846.
If you have given a Coravin System to anyone else, please forward this communication to them.
We appreciate your support and hope your Coravin System continues to change the way you enjoy, serve and share wine for years to come.
Sincerely,
The Coravin Team