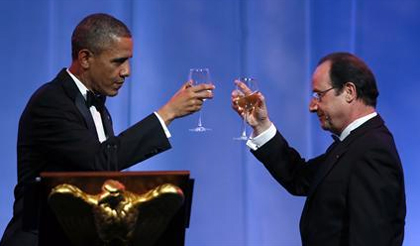 SIPPED: Jancis Robinson argues in favor of the "classics" over wines from obscure grapes just for the sense of obscurity. Twitter fight ensues.
SPIT: Eric Asimov tells how to find obscure wines (hint: wine-searcher).
SPIT: me. After I shrugged at the White House wine selections, commenters from Walla Walla descended on this blog (and Facebook) hurling epithets. Currently 108 comments long.
SPIT: the legislative efforts to mandate warehousing wine in NY for 24 hours prior to end delivery have regained some momentum, unfortunately. The NY Post argues it would add $2 to a bottle of wine. Some distributors and producers have bonded together so create a web site where NY consumers can send their legislators a note of protest. #stopthecorktax