Game time: see if you can correctly identify the photo of an official state wine cellar with the correct country, US, UK, and France.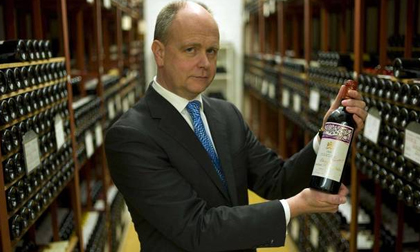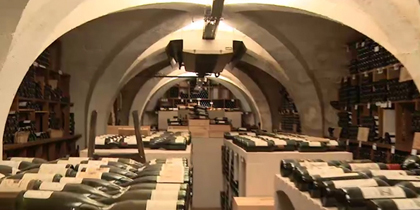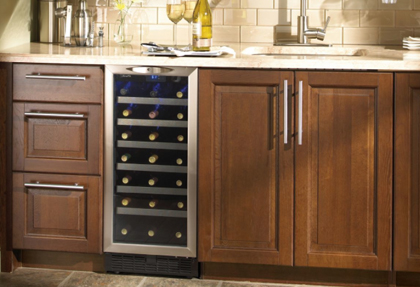 Okay, okay, it's photographic hyperbole — but the White House really doesn't have a wine cellar to speak of. Downing Street (top) buys the wines on release and stores them for official occasions. Buckingham Palace has some terrific wines too as you may recall that when Obama went there on a state visit, the Queen uncorked some DRC and '63 port. The Elysée Palace (middle) has an impressive cellar, as you might expect. The White House, by contrast, procures wines for state functions on-demand so rarely serves wines with much age on them.
The relative paucity of the White House wine cellar has its roots in our country's love/hate relationship with alcohol: loved it so much that it became a political issue leading to Prohibition. While the shadow of Prohibition looms over the industry in the form of restrictions interstate shipments (among other things), the fact is that Americans are into wine now, as witnessed by instagram feeds or the fact that per capita consumption has increased for 20 consecutive years. So a big chunk of America would probably take pride in having some decent American wines slumbering in the White House basement.
How likely is that to happen? When pigs fly. The UK and France have both reduced their wine collections recently in the name of austerity. China introduced a ban on expensive alcohol at state banquets in the last quarter of 2011. And with an economy that's not exactly firing on all cylinders here, there's no way the White House would engender criticism for that kind of expenditure. Still, an American wine lover can but dream. Maybe, as a matter of national pride, Bill Koch could endow the White House with a starter collection of well-vetted wines from his cellar?
Here's a look at a breakdown of the wines held in the UK government wine cellar, with a focus on California wines.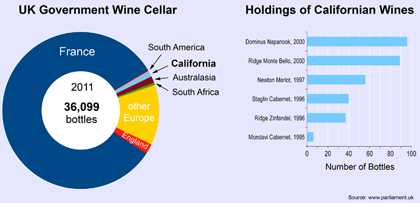 wine cellar: