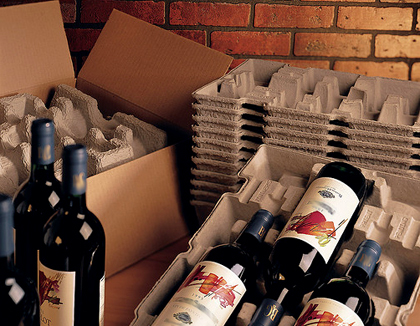 Charles Schumer of New York wants the US Postal Service to be able to ship wine and beer. The number three democrat in the Senate made comments this week to roll back a ban on wine and beer shipping that dates to 1909. He calls it a "win win win," since it would benefit producers (in NY and elsewhere), consumers and the USPS. Schumer argued that the USPS could gain $225 million in revenues from such shipping, largely because it could offer flat rate shipping at lower rates than FedEx and UPS.
Shipping wine by mail is long overdue. In fact, I suggested this for the USPS last year, but since Schumer's words carry more weight in Washington, I'm glad he's reached the same conclusion.
However, it doesn't go far enough. According to The Leader, a paper in Corning, Schumer's proposal would only permit shipping from wineries (or breweries) to consumers. It makes sense to only give businesses the right to ship since they could put in place the proper age verification mechanisms for recipients. But only allowing wineries makes the mistake of excluding retailers. While we will take what we can get, if Schumer really wants to make this a "win" for consumers and the USPS, his proposals should include the right for wine shops to ship via the mail too. Not only do wine shops offer imported wines, which account for a third of wine sales in the US (and more in NYC, I'd venture to say), but shops often have better pricing than wineries. This, of course, is why Schumer would not want to include retailers. Consumers would obviously rejoice but so would the USPS since their anticipated revenue from wine could swell to $350 million to reflect the share of imported wine in the marketplace.
A final point: if the USPS shipped wine, it would greatly highlight the 39 recalcitrant state governments that still prohibit retailers from out of state to ship. While Schumer is challenging outdated drinks shipping laws, why not put an end to that one too.