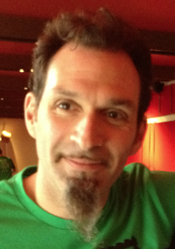 When Paul Grieco uncorks, people listen. I recently sat down with him, partner and wine director at restaurant Hearth, the four Terroir wine bars and the man behind the Summer of Riesling. I asked him one question: what's the next "it" wine?
He warmed up by by clearing his throat, tipping his proverbial hat at the undiscovered wines of Portugal and Central Europe. But then he got rolling. Below are excerpts from our chat.
"Australia is the most exciting new world wine country on the planet.
"Earlier this year, I went to Izakaya Den, an incredible restaurant in Melbourne. They had fifty domestic wines from small producers on the list that I didn't even recognize.
"Australia is fucking exciting. Old vines aren't the guarantee: There are 80-odd wineries in Tasmania alone! The Yarra Valley is huge and dynamic can grow everything well. I would love to see Australia as the next big thing. Oh, and the most exciting grape? Chardonnay.
"Yes, there's shite, and they ship it to us. For the small producers, we're too big a country for them to deal with. What Australia needs is a Terry Theise, to take them by the hand and introduce them to America. There are importers who do a good job today but Terry is an evangelist: look what he did with Gruner Veltliner and the revival of Riesling. This person should focus on five US markets and target somms. Each group of sommms looks to differentiate themselves from the previous generation.
"We have access to so many wines here: There's no excuse for having a bad wine list in NYC."