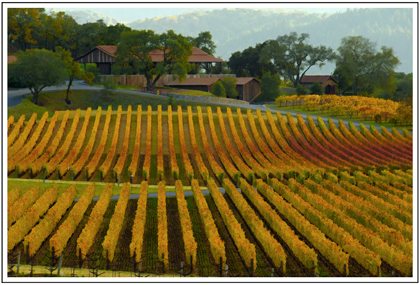 BREAKING: it takes a long time and lots of money to make a profit in winemaking. But it's cool to look at the view and have a glass of your own wine in the vineyards with your adult children.
Oh, and it turns out that it's hard to get distribution and selling wine can be a lot harder than making it. And constructing a wine to get a 100-point score is risky. But if you hold one for a generation or two, you could make $50 million or even $500 million. These are some items in a "Wealth Matters" column in the NYT over the holiday weekend.
Of course, if you really want to make money from year one in the wine biz, do as Warren Buffett did and buy a wine and spirits distributor.
The story does provide some color to our previous discussions about how high costs, a search for ROI, and an aspirational product/lifestyle explain in part why there are so few tasty domestic wines under $15. Also, it was fun to learn that Jim Laube got a wine from a vintner via their mutual golf pro and then gave that wine 97 points. Fore!