Nicolas Joly's talk wasn't the only thing packed on Monday; the tasting itself at Return to Terroir, NYC edition, was really crowded in the latter half.
I didn't get a chance to taste all the wines (I hear I really missed out by not hitting the German area), but I did taste some really good ones. Biodynamics comes in for some flack, perhaps rightfully as some of the statements are unfalsifiable, but two things are hard to dispute: the growers are very attentive to their vineyards and it's often hard to argue with is the quality of many of the wines in the glass.
Since walk-around tastings offer only glimpses of a wine, not the progression over an evening, I offer you some literal snapshots here.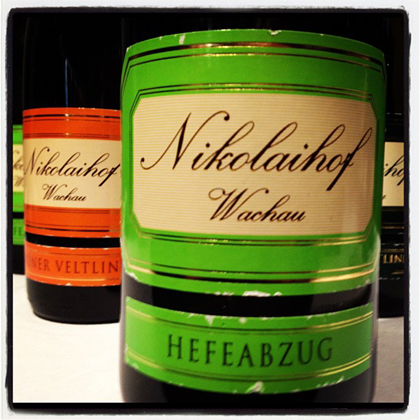 Nikolaihof: Terrific energy and acidity in these Gruners–even the 2010 Hefeabzug, which was from a more challenging vintage, has great snap.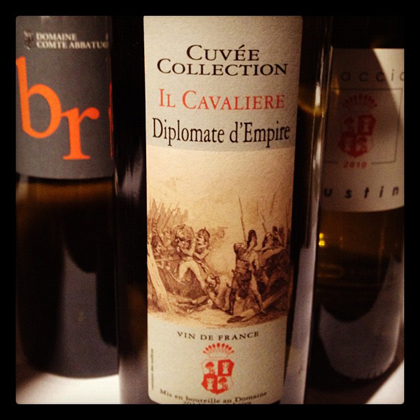 Comte Abbatucci: My new favorite wines from Corsica! The producer has 18 ha (45 acres) with many indigenous varieties, including Vermentino, Nielluccio, Sciaccarello and Barbossa. Interestingly, labeled as "vin de France"–will have to explore these more, but, sadly, the NY importer is out of stock of all but the rosé…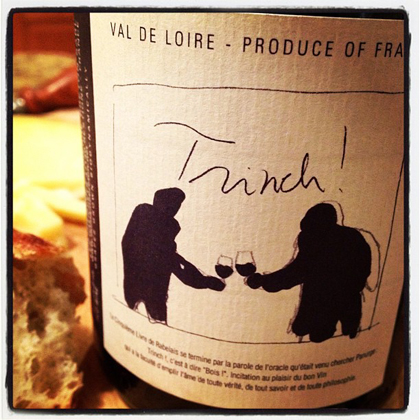 The 2009s from Pierre & Catherine Breton were pretty serious and the 2010s showed well, if tight. Can't wait to track some of these down.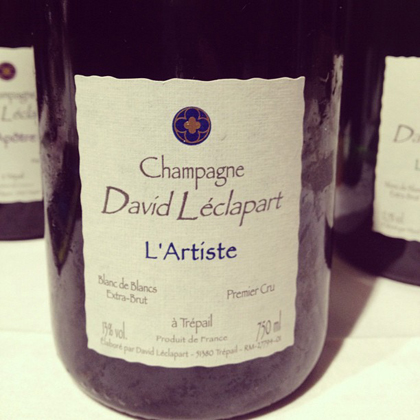 My first chance to try the unsulfured Champagnes from David Leclapart's 3 hectares f vines planted to 90% chardonnay. The "amateur" had an oxidized finish but the "L'Artiste" and the "L'Apotre." Good stuff, if hard to find!
Also, unphotographed, the Francois Bedel Champagnes were also notable. Michel Lafarge Bourgogne Passetoutgrain 2009 was the best I've had of that wine in a few vintages. And his Volnay Vendanges Selectionnees 2009 showed really well. And the Coulée de Serrant 2009 was the best I'd tasted from the estate in several vintages as well.
I posted these photos to Instagram–if you're using the app, see more @drvino. I will try to take pictures of people next time, not just bottles!
If you attended the tasting, what were some standouts for you?