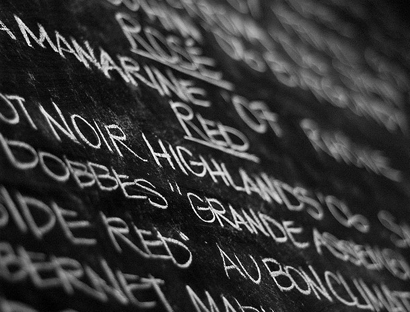 Eric Asimov's column in the Times today highlights ten restaurants with strong selections of wines under $50. What are notable restaurants you would add to the list?
Wine under $50 certainly has obvious appeal. But it also has pitfalls, notably dull selections available at stores or supermarkets for $10 might appear for $40 on a list. That's why there's a paradoxical diner skepticism: on the one hand, we love a deal but on the other hand, we are apparently incredulous that lower-priced wine could actually be good. Pascaline Lepeltier of Rouge Tomate flagged this for us earlier, and she tweeted an elaboration yesterday about the place of wines under $50 and diner psychology:
i would say it is mainly the area where people may not expect to find good AND cheap wines; so you have to convince them
So which places can you cast aside your possible skepticism and order with confidence from the under $50 selections?