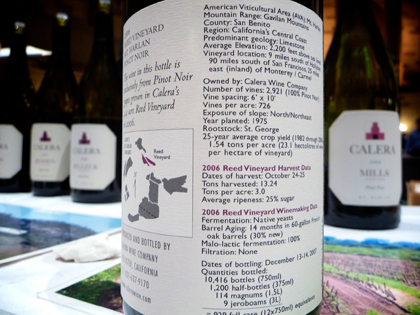 Calera's back label passes the usefulness test!
Schmaltzy story, cheesy adjectives, mentions of "handcrafted": none.
Vineyard data and winemaking info: bountiful.
What with Ridge Vineyards, Bonny Doon, and Calera putting lots of info on their labels, there must be something in the air of the Santa Cruz and Gavilan Mountains.