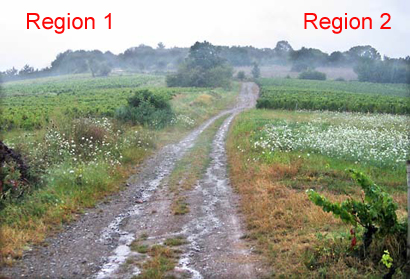 Where in the wine world was this picture taken? If you've found this hard in previous editions, now you have a greater chance since there are two right answers!
According to the photographer, the small road down the middle of the vineyard is actually the line between two significant wine regions. So where is this border zone? Hit the comments with your thoughts! No prizes this time, just glory!
UPDATE: Check here for the answer.