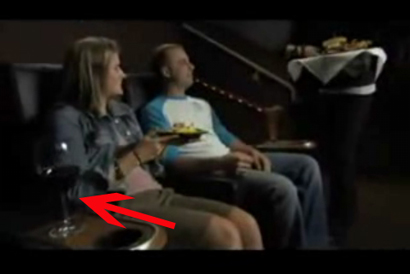 Have you ever wanted to sip wine at a movie theater? Perhaps taste along with the show in Ratatouille or Sideways?
Well, wine geeks in Vancouver know how to go to the movies. (And I'm talking about Vancouver, Washington, not that other eno-gastro-hub further north). The Cinetopia offers a wall of Enomatic machines, those self-service wine machines that dispense one ounce at a time after a swipe of your card. Over 100 "world class" choices are there for your tasting prior to the movie in one ounce pours.
And if you feel a little parched during the show, bring your wine in and there's a waiter who can serve you food during the film! For more details, check out the promotional video. And tell me which wine you'd have with popcorn. I'd opt for Champagne.