"I've bought so much art, so many guns, so many other things, that if somebody's out to cheat me I want the son of a bitch to pay for it," he told me, his color rising. "Also," he said, smiling, "it's a fun detective story."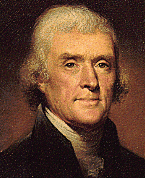 Indeed it is. That was billionaire Bill Koch as quoted in the fantastic New Yorker story about potential fraud in the fine and rare auction market. The story surrounds Koch's four bottles of 1787 Lafitte (sic) allegedly from the cellar of Thomas Jefferson. He acquired them for $500,000 total and, upon learning that their origins could not be verified, he has now spent $1 million in investigative and legal action.
Great stuff–consider the article by Patrick Radden Keefe an absolute must read. It's got a great cast of characters ranging from a dead president, the billionaire sheriff, the possibly gullible and definitely eager auctioneer, the gumshoe, the man with a hidden past, prone to excess going by the name of Hardy Rodenstock…All written in the classic, thorough, and engaging style of the New Yorker. Pass the popcorn and savor it like a glass of 45 Lafite–a real one.
There's a fascinating section about just how easy it is to perpetrate fraud in high-end wine since many of the wines are never opened, instead simply displayed. And when they are opened, a lot of times those pulling the corks don't know what a certain wine should taste like, thus they can easily be defrauded, or it is many years after purchase, and the statute of limitations has passed.
Oh yeah, the rest of the issue is "the Food Issue." Might as well pick it up and read the whole thing over the holiday weekend.
(image)