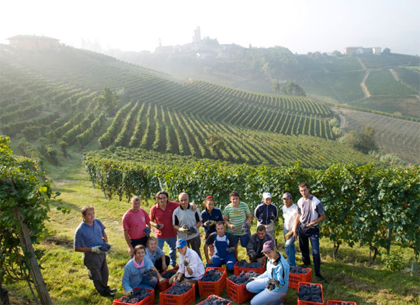 Vietti, the Barolo winery founded in 1893 and known for its single-vineyard wines, has been sold to the American Kyle J. Krause. According to Wine Spectator, the sale includes the winery in Barolo's Castiglione Falleto, the brand and 84 acres of vineyards. Luca Currado, enologist and current head of the winery, will be staying on as CEO. The parties did not reveal the price paid.
The story is a curious since top vineyards in Barolo generally get sold to…people in Barolo. Perhaps the increased interest in the wines of Barolo is driving international investor interest in seeking real estate plays or trophy wineries. In any event, the recent dollar strength certainly helps American buyers. And the prices they are willing to pay are now high enough to pry the keys to the cellar out of the hands of some locals. Either way, Vietti seemed to really be on a roll with their wines and I am surprised to learn that they have sold.
Kyle Krause owns a chain of convenience stores based in Iowa known as Kum & Go. (The corporate umbrella of Krause Holdings includes Solar Transport, a hauler of refined fuel and the Des Moines Menace, a team in the fourth tier of the American pro soccer pyramid). It's hard to imagine Vietti on the shelves of a convenience store but if that happens, it will certainly give Kum & Go a leg up over 7-Eleven's wines! With 400 stores in 11 states and $2.1 billion in revenue, Kum & Go ranks 163rd in private companies in the US according to Forbes. It was founded in 1959 by William Krause as Hampton Oil Company.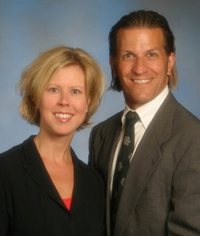 Krause and has wife Sharon have five children. Krause told Wine Spectator that "My mother's family is Italian and I have always had a passion for Italy and for Barolo." He has been acquisitive in Barolo, purchasing some 30 acres of vineyards last year, though not always emerging as a successful bidder. The other sites Krause owns in Barolo will now be folded into Vietti. Currado says they will increase the quality of Perbacco, their Langhe Nebbiolo. Hopefully it will remain the great buy that it is today. The Barberas are also excellent values.
Related:
Wine Spectator story on Vietti purchase
Maker of Kedall-Jackson buys Copain
Constellation Wines buys The Prisoner for $300 million