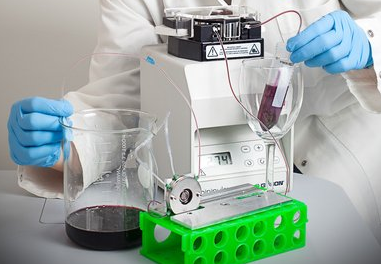 Winemakers who make wines for critics, meet your new overlord: the electronic tongue!
Although artificial, or electronic, tongues have been developed before, researchers at Aarhus University in Denmark have a breakthrough in their application to wine. Now, proteins from human saliva can be mixed with wine in the artificial tongue that can measure the effect of wine's astringency, or tannins, on the tongue via a gold-plated nanosensor.
So welcome to the the new era of wine reviewing, where, instead of nonsense wine descriptors, the robo-tongue can just cut straight to the chase and spit out scores!