An area south of Napa was the center of a big earthquake overnight. The 6.0 quake, the biggest in the Bay Area in 25 years, shook wine barrels and bottles off of shelves and onto the ground. What the damage is remains to be seen; we hope that it is fixable and that the barrels bounced and weren't broken.
Here are some pictures from Twitter of the Napa quake (#napaquake is a common tag):
Steve and Jill Matthiasson, whose wines are a popular choice among wine geeks, posted this dreadful picture, saying "Will be barrel pickup sticks #napaearthquake." He also posted a picture of severe damage to their house. It is is "not a wipeout," Matthiasson commented. Thankfully!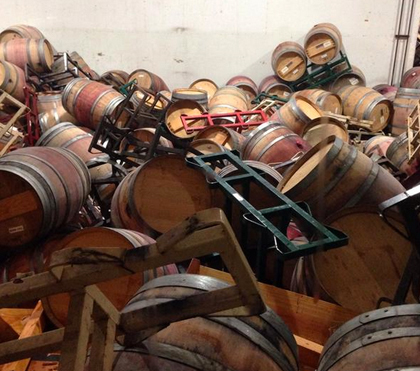 And this from Silver Oak: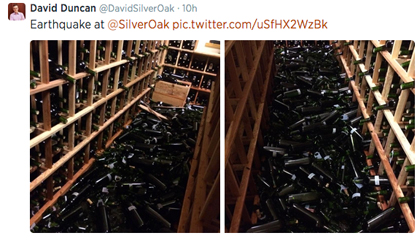 This from the wine aisle at a local store: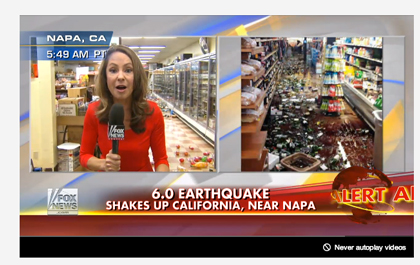 And, at least some were making the most of the bad situation, as seen in this photo by @nbcbayarea photog Jeremy Carroll: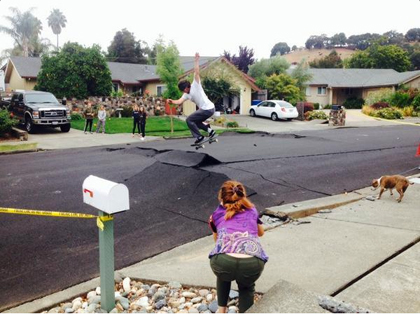 Carole Meredith posted a picture of barrels on the floor at Napa Barrel Care (though it has since been deleted). She commented to Jon Bonné over at SFgate that "We're physically fine but we're emotionally shell-shocked. It's just devastating."