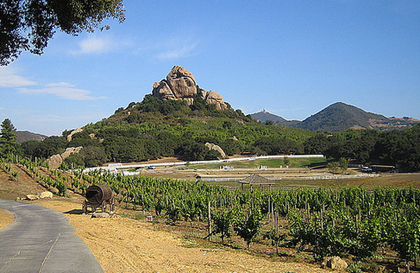 California…celebrities…vineyards…Throw in some hills, glitzy real estate with water views and it sounds like a match made in some screenwriter's Heaven.
But LA County authorities are taking a dim view of such a scene. The part they find objectionable, oddly, are the vines! Yes, what is now LA was the home to some of the earliest vines in California. And the new Malibu Coast just won federal approval for putting on wine labels. Rather than cultivate this heritage, and nurture the new Malibu wine recognition, County authorities are moving to ban new plantings and uproot some existing ones.
What is this–Europe? Do residents of Malibu need planting rights as in the EU? The logic is not entirely clear as organic farms will be tolerated but organic vineyards would not. And equestrian facilities installed without permits will be allowed? Hmmm. LA Weekly has the full story but the motives of County officials remain unclear. The story concludes that the rule looks to be voted through in a meeting on August 26.
Image credit via creative commons