The French government is not happy about the prospect that internet users will soon be able to type in .wine and .vin instead of .com.
Mercifully, it isn't another example of France's bizarre neo-Prohibitionists at work again. Instead, the Minister of Digital Affairs (!) is protesting the new internet suffixes, known as generic top-level domains (or gTLDs), on the basis that cybersquatters could pluck such cherries as champagne.wine or bordeaux.vin right out of the ether, while having nothing to do with the wines of the region. Since these are protected names under international treaty, France is threatening talks on an international trade deal according to the FT. France is expected to call for a greater roll of states in the governance of ICANN, the internet names authority, at a meeting on Monday.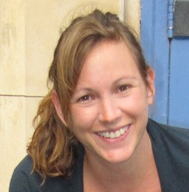 "The problem is it is totally opaque, there is no transparency at all in the process," Axelle Lemaire, minister for digital affairs (right), told the Financial Times. In a letter to ICANN, excerpted in the FT, she continued, "The lack of adequate redress mechanisms and, above all, the lack of accountability demonstrate the need for significant reform of Icann even before the current debate on the global internet governance system comes to a conclusion."
Several companies have expressed concern about protecting their registered marks with the new domains. The BBC says that 80 companies have petitioned the US Department of Commerce about the burden of registering the new domains.
But do top-level domains really matter anymore? The dispute has overtones of the late 90s. Hasn't Google essentially rendered TLDs essentially moot?
Icann's president Fadi Chehade admitted he liked wine
"Wine is serious," the BBC quotes him as saying.
"We all like wine…I think that their concern about this gTLD is warranted. There are mechanisms at Icann to pursue – and they should continue pursuing them."
But he seemed to dump cold sauvignon blanc on the French efforts when he said: "We all get frustrated sometimes when we don't get the conclusion that we want."