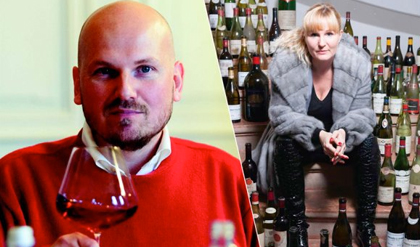 What, just because Rudy Kurniawan is behind bars you think wine fraud is kaput? Think again! Here is the latest in wine fraud this week:
1. Rudy Kurniawan, found guilty by a jury of wine counterfeiting late last year, had his lawyers lodge a letter with the judge prior to his May 29 sentencing. In it, they claim, essentially, that fakes are pervasive in the world of high-end wine, Kurniawan was a big buyer, and, even though he did sell some wines that ended up being fake, it's not the worst thing in the world since the victims were rich. Oh, and he loved the adulation from collectors and hanging out with the Burghound Allen Meadows and Jackie Chan.
2. The Danish magazine "gastro" has published a piece on a Danish couple they say scammed the wine world with–wait for it–cheaper wine in expensive bottles. According to this account on BT.dk (using the estimable Google Translate), they had a wine club dubbed The White Club that carried about $25,000 a year in dues for lavish dinners staged around the world. Attendees thought were tasting the finest wines including one DRC blowout in December 2012.
3. "Fake Bordeaux in China being made on offshore boats," says a headline in Decanter. Not too many details on this nautical-vinous scheme, however, as the story veers into the machinations of building a third-party certification against fraud. Bonne chance, mes amis!