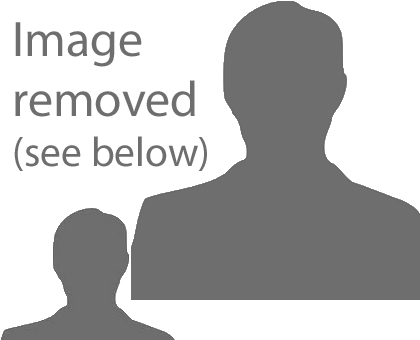 Robert Parker (not Tony) standing with Yao Ming (Image removed–see update below)
Robert Parker's "World Tour" of Asia continues. And while it may be hedonistic fruit bombs poured from the importer "partners" by day, Parker drops the chat room bombs late at night. Evidence #1, comments about the wines Eric Asimov (NYT) and Jon Bonne (SF Chronicle) presented at a panel entitled "Unexpected Napa Valley Wines":
[see below]
Evidence #2:
[see below]
Eric Asimov then posted in the forum: "This must be an example of the new civility among wine writers that Bob has recommended."
Oh, snap!
But back to Parker's hearsay bashing. So which were the wines at the tasting? We turn to Lisa Perrotti-Brown, editor-in-chief, who takes the mic:
[see below]
By two accounts, there was no pinot grigio, rather the Matthiasson white 2012. And there was no cabernet franc, rather the Turley Wine Cellars Library Vineyard Petite Sirah 2011. And what was the "forgettable Cabernet Sauvignon"? Corison 2010.
I wasn't at the tasting and I haven't tasted all the wines in the lineup. I will admit, however, that embracing the new, new thing just because it is shiny and new would be silly–better to embrace it because it is good. But what's wrong with applauding vintners for experimenting with different grapes and different styles in Napa? Making wines that are either lower-priced or go with foods beyond red meat sounds prudent to me for many reasons.
And what of respecting others' (differing) opinions? It is incredibly rude to dismiss Asimov and Bonné as "alleged to be professional wine writers." But I am sure they are laughing because it is, well, laughable. Parker takes everything so personally. It's too bad that Perrotti-Brown sees the world through Parker-colored glasses; you'd think the new regime at the Wine Advocate would be more conciliatory to the broader world, trying to salvage relevancy when Parker rides off in to the sunset once and for all. It's hard to see consumers having much thirst for bitter, unhinged attacks and ideology in a wine glass.
UPDATE: On Saturday, Robert Parker's attorney sent me the letter below. As of now, 8:52 AM on March 10, the image and block quotes posted to eRobertParker.com have been removed.
We are intellectual property and litigation counsel to The Wine Advocate, Inc. the owners of all the copyright protected content and information published in The Wine Advocate and on eRobertParker.com.

The Wine Advocate asked that we contact you to demand that Dr. Vino immediately remove content on www.drvino.com that was copied from eRobertParker.com and that blatantly infringes upon our client's copyright protected content, including (i) the March 6, 2014 post on Dr. Vino found at: www.drvino.com/2014/03/06/parker/#more-13564, which identically copies a photo and text from eRobertParker.com, and (ii) any and all other content posted on Dr. Vino that was copied from eRobertParker.com.

The March 6, 2014 posting on Dr. Vino described herein identically copies a photo and text from various postings to the eRobertParker.com Bulletin Board. The text and photo from these posts to the eRobertParker.com Bulletin Board are copyright protected and owned by The Wine Advocate. The copying or republishing of this content is expressly prohibited by our client. By copying and displaying this content on the Dr. Vino website, Dr. Vino is directly infringing upon our client's copyright protected content.

In light of the above, we must demand that Dr. Vino immediately (i) remove the photo and text from the March 6, 2014 post that includes our client's copyright protected content, (ii) remove any and all other content posted on Dr. Vino that was copied from eRobertParker.com and (iii) provide us with your written confirmation that this infringing content has been removed. While this is a matter of significant concern to our clients, we trust that this matter can be swiftly and amicably resolved. We look forward to your response by no later than March 10, 2014.

Very truly yours,
David Albert