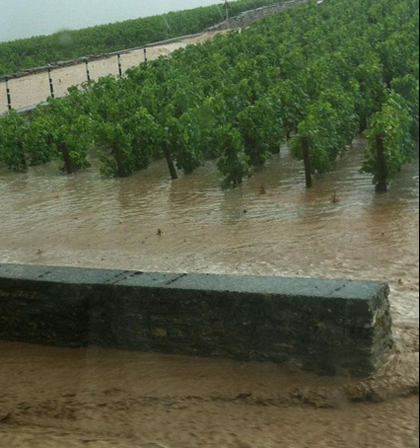 Vintage 2013 has been a wet one with flooding across many European wine regions. Today, however, a particularly severe storm dumped hail and lots of rain on parts of Burgundy.
Caroline Parent Gros, who makes wine in the region, tweeted "So far, what we see in the vineyards of Pommard, Beaune & Savigny is, at least, 75% loss. # Burgundy #Storm"
Nicolas Rossignol, a vigneron in Volnay, has been posting some heart-wrenching photos to his Facebook page, including the one above.
France 3 also reported on the storms. Very sad news. We wish all the vignerons well. More photos after the jump.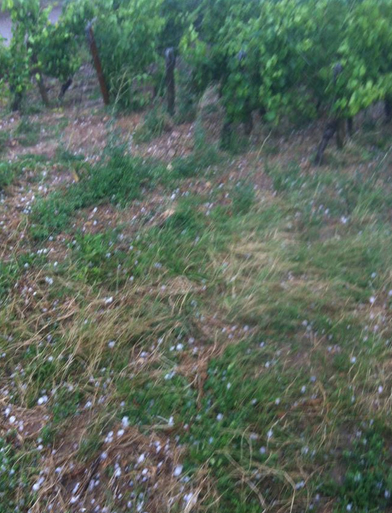 Photo: hail on the ground by Domaine Nicolas Rossignol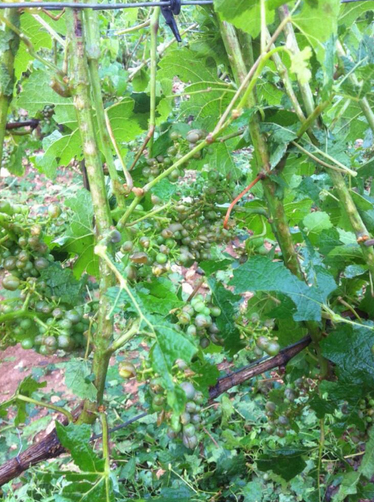 Photo: shattered grapes by Caroline Parent Gros