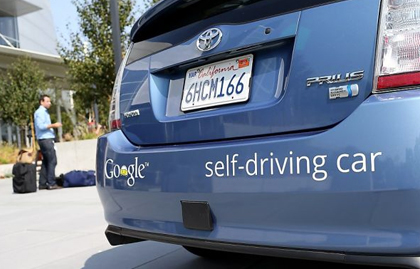 The NYT has a column this week entitled "How Driverless Cars Could Reshape Cities" and a related blog post. They raise some interesting possibilities about the technology. Sure, it seems hopelessly futuristic, but Google is making a huge push in the technology and venture capital is following suit. (Take a look inside Google's driverless car.)
Two consequences of driverless cars detailed in the pieces are municipal parking revenues and insurance rates. In Washington DC, 5,300 parking tickets are handed out every day raking in $80 million a year for the city. Driverless cars could eliminate that as they could feed the meter before it expires or circle the block. Also, because 93 percent of accidents are related to driver error, insurance rates could plummet as accidents decline dramatically.
What does this have to do with wine? Well, in May, the NTSB proposed having states reduce the acceptable blood alcohol level in drivers from .08 to .05, arguing that it would cut alcohol-related fatalities in half. Predictably, drinks groups called the proposal "ludicrous" among other things.
Rather than fight a reduction in BAC, the beverage industry (including wine) should embrace it as responsible. Deterrence works with DUI as the research of Benjamin Hansen, an economist at the University of Oregon has shown after crunching data from Washington State. And the national data from the past three decades indicate a decline in alcohol-related accidents and fatalities as the BAC level has come down. So taking personal responsibility is effective in this issue.
Of course, if the drinks industry wants to be positive and responsible about consuming alcoholic beverages and getting home safely, they should get in the driver's seat (metaphorically speaking) of driverless cars. Again, the technology may seem a years away from Main Street, but obviates the need to even discuss BAC since everyone's a passenger. Everyone would toast BAC and DUI taking a back seat.