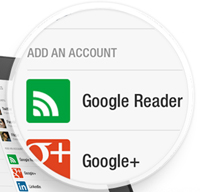 A bit of housekeeping: Sadly and strangely, Google is ending the service known as Google Reader today. The thinking is that in this social media era, people get their news from Twitter and Facebook more than feeds.
Yet 17,425 people subscribe to this site's feed. Here's an article from Slate that suggests how to find another feed reader such as Feedly (with a one-click import from Google Reader), Pulse or the mobile-only Flipboard. If you'd like to import your feeds from Google Reader, today is the last day to do so before they shut the service down. What are your favorite feed readers?
Also, you can keep up with the site content through the DrVino twitter handle and Dr. Vino Facebook page. Or get posts sent via email.
Any which way you choose, we appreciate your interest in the site. Now back to regular programing.