News appeared today that thieves broke into Chateau d'Yquem and stole 380 (half) bottles of the famed sweet wine. The wine theft was valued at $166,000. Sadly, wine heists have become more common of late. Where does the d'Yquem debacle rank in the top twelve?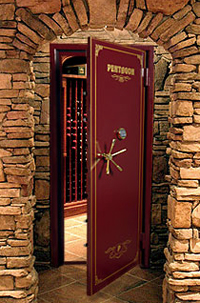 12. Boston, wine shop, July 2009: one bottle of 1945 Chateau Mouton Rothschild was stolen, valued at $20,000. The bottle was eventually recovered. [Boston.com]
11. Benicia, CA, April 2010: One tractor trailer containing an assortment of wines totaling 1,100 cases was stolen from a loading bay. The value of the wine theft was estimated at $90,000. [Wines & Vines]
10. SF-Bay Area warehouse, March 2013: 80 bottles stolen from warehouse; bottles valued at $100,000 belonged to Fine Wines International. [KTVU]
9. Atherton, CA, December 2007: In something that could have been lifted from a whodunnit, a thief stole 450 bottles from a residence in the leafy Silicon Valley town of Atherton, CA. No evidence of a break-in was reported, so it may have been an inside job. A magnum of 1959 Pétrus was among the wines missing; the estimated value of wines taken was $100,000. [nytimes.com]
8. Dorset, England, wine merchant, June 2012: a gang of burglars broke in and stole 70 cases (and even a car to carry it away) from the Alexander Hadleigh warehouse. Total value: $156,000 [Daily Echo]
7. Chateau d'Yquem, Bordeaux, June 2013: 380 (half) bottles of the 2010 vintage valued at $166,000 stolen from the chateau warehouse. LVMH owns the Sauternes producer.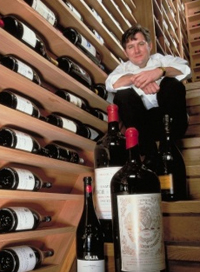 6. Somewhere between Chicago and New York, November 2012: Charlie Trotter was set to auction the remaining wines from his iconic Chicago restaurant. However, on the way to Christie's in New York, 60 cases were stolen/lost; Christie's opened an investigation. The value of the wines was not immediately known; the live auction portion of the sale brought in $1.9 million. [EaterChicago]
5. British Columbia, Blackwood Lane Vineyards, June 2012: thieves broke into the rural winery and took 5,200 bottles of wine valued at $199,720. The small winery, founded in 2005, only makes about 1,-00 – 5,000 bottles a year. [langleyadvance.com]
4. Stockholm, Sweden, August, 2006: A 600-bottle collection of old Bordeaux was stolen from the Ulriksdals Wärdshus restaurant in Stockholm. The thieves avoided wines on the regular list and only left one fingerprint. The collection was insured and valued at $485,000. [winespectator.com]
3a. New South Wales, Australia, March 2013: thieves stole an astonishing amount of wine–more than 60,000 bottles–and the two containers they were being transported in. The wine was from 12 South Australia wineries and was bottled as "cleanskins," that is to say, as yet unlabeled. The wines were estimated at just under $500,000 US.[AdelaideNow]
3b. Champagne, March 2013: Thieves steal 4,000 bottles from the cellars of Jacques Selosse, acclaimed Champagne producer. Estimated value: $512,000. [LATimes.com]
2. London, May 2011: Thieves broke into an East London warehouse, disabled cameras and security alarms, and used a forklift to steal about 400 cases of wine, some of which belonged to private investors. Scotland Yard started an investigation. The estimated value was $1.6 million. [AP]
1. Orange County, CA, Legends Cellars, 2008-2012: An employee of a wine storage facility was charged with stealing wine from the customers' lockers over a four-year period. Authorities say he delayed dectection by replacing the bottles in lockers with inferior wines. The total amount came to about $2.7 million. [Decanter]
Needless to say, if you have information on any of these wine thefts that could assist authorities, please contact them.