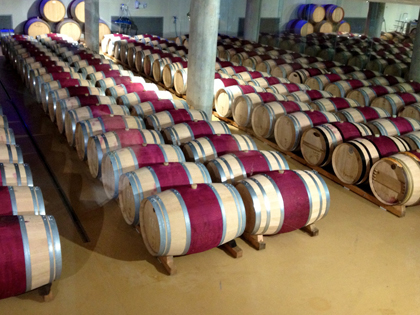 Stephane Derenoncourt, a high-profile consulting winemaker recently told LeMonde.fr that the wine samples poured for critics and the trade at "en primeurs" received a "special preparation." Decanter.com quotes Derenoncourt in the lemonde story ($) saying that "each parcel and put them through a special process to speed up the elevage."
Robert Parker and other critics have long denied that there are special barrels for en primeur tastings. In the Decanter story, and one from drinksbusiness, the trade downplayed the notion, wondering aloud why would anyone do such a thing.
But one proprietor, Yann Bouscasse of Chateau Cantinot, told Decanter that he showed different samples to different critics, with Americans (or American publications) getting the new oak treatment:
'James Suckling, Neal Martin or Robert Parker will get a new barrel, while Gault Millau, or Revue du Vin de France, will get second and third use. American tasters can cope better with oak – Suckling likes a wine with more body.'
Neal Martin tweeted in response, "I think someone should inform Mon. Bouscasse where I come from."
In other Bordeaux news, a researcher suggests that Bordeaux red wines may be susceptible to premature oxidation, which has previously plagued white wines. Denis Dubourdieu, a winemaker and professor in enology at Bordeaux University, performed the research, placed the blame on wines with low acidity and excessive new oak making overripe wines and vintages as the most susceptible to the effect.
Finally, Michel Rolland cashed out, selling his Pomerol estate, Le Bon Pasteur, to the Hong Kong financier Pan Sutong.