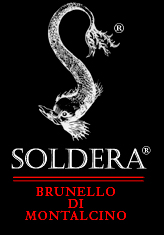 An appalling and heinous crime in Montalcino has resulted in the destruction of six complete vintages of Soldera, the acclaimed, expensive, and already hard-to-find wine. Unknown assailants broke into the winery and opened the taps of the large oak casks. The contents of all the unbottled vintages 2007 – 2012 spilled onto the floor, lost down the drain. Forever. Nothing else in the winery was stolen or destroyed according to winenews.it, which carried the brief account based on communication from Gianfranco Soldera.
It's a tragic crime against wine. This news rips at the heart of any wine enthusiast, indeed probably anyone who can imagine six years of their work destroyed especially since it never saw the light of day.
In all, the equivalent of 80,000 bottles of wine was lost. The last vintage of Soldera that is commercially available, the 2006, fetches about $250 a bottle. (find this wine)
On Twitter, reaction was swift. Alder Yarrow dropped the F bomb. Lyle Fass called it "Beyond heinous," calling it the "worst news I could imagine out of Italy and the wine world." Italian Wine Merchants tweeted "I can't begin to wrap my mind around Soldera's loss. Like having your children, your life's work and your art killed at once." Michael Madrigale tweeted: "horrible. wicked. I've heard of this happening in Southern Italy (mafia) but never in Tuscany." John Gilman wondered, "Will good ever prevail over bad?"
Katherine Cole expressed a common sense of bafflement at the events in Brunello: "Why why why why why why whywhywhywhywhywhywhywhywhy would someone do that to Gianfranco Soldera?????????????????"
UPDATE 12/4: Gianfranco Soldera has put out a press release detailing that 62,600 liters were destroyed. He writes "Our thoughts and actions, at this time, are directed solely toward the future because no intimidation can stop our work and passion for this land and the products it yields." Whole statement is here. Thanks to Robert Bohr of Grand Cru Selections, the US importer of Soldera, for passing it on.