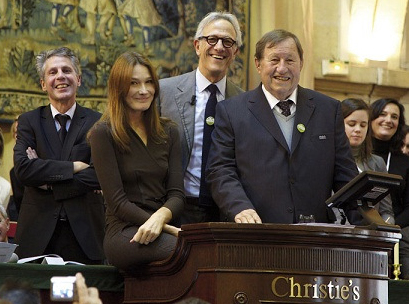 The Invisible Hand seems to be nudging Burgundy prices higher. Or, wait, was it Carla Bruni's hand?
The presence of the former first lady of France (I doubt they call presidential wives "first ladies," and it's not just because it might be premieres crus dames…) at the charity auction for the Hospices de Beaune helped stoke overseas demand: sales hit $7.6 million, a record, on low volume. Eric Pfanner has a good recap over at NYTimes.com.
The executive summary is that supply declined in 2012, while demand appears to be rising. Not a pretty picture for Burgfans.