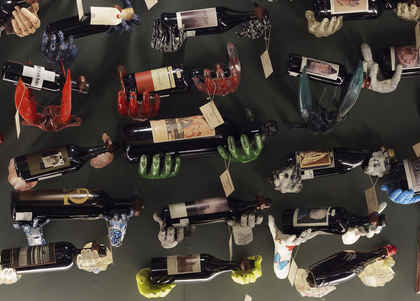 How to Spend It of the FT visits Hedonism, a new wine shop in London's swanky Mayfair that has over $15 million in wine on the shelves. The owner–surprise!–is a Russian magnate, Evgeny Chichvarkin, now exiled from Russia and described as "hands-on proprietor" of the shop.
Spread across two floors, there are 1,000 spirits (600 whiskys) and 4,500 wines, including deep selections of Burgundy–looking for a six-liter '96 DRC La Tache for $50k?–verticals of Bordeaux, and an entire room (pictured above) dedicated to California's Sine Qua Non.
No Yellow Tail though–the cheapest wine starts at $20.