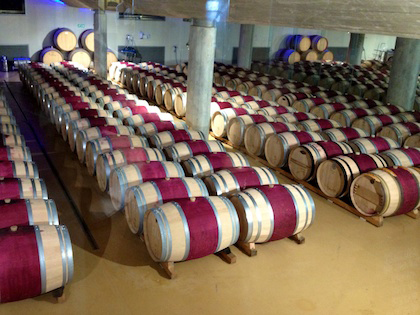 Winemakers across three continents and various importers have echoed a similar refrain to me of late: the economic slowdown of the past few years has led to less new oak. New 225-liter barrels ("barriques") can cost $1,300 a pop–or about $4 per bottle of wine if only used once. Some producers say they hear talk from producers dialing back the oak about getting more natural. But at root, the decision is often economic. (Just wait until they learn about the waning influence of critics who championed such styles, most notable in Spain.)
Whatever the reason, nine times out of ten, it's a good thing. Instead of tasting expensive oak, we can taste the grape and the terroir. Oh, and nice not to see those obnoxiously heavy bottles much any more too. Of course, there are regions where adding $4 in oak costs or $2 for bottles doesn't really matter since the finished wine prices are so high. But those are the exception, not the rule.
What do you see in terms of new oak in your corner of the wine world?