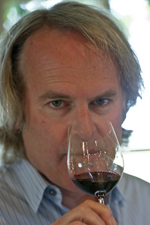 SAQ, the state-owned wine entity that has a monopoly on wine retail in Quebec, paid wine critic James Suckling $24,000 last year. Suckling and SAQ had both denied any financial relationship.
La Presse reports in their online edition that they obtained documents through freedom of information law. The documents reveal that the SAQ paid Suckling $18,000 directly and bought 119 subscriptions totaling $5,950 to his website, which offers wine reviews to members only.
Suckling, the former Wine Spectator critic and European bureau chief, went to Montreal in early 2011 to taste wines and produce tasting notes that would appear both on his website and on that of the SAQ, he wrote at the time. La Presse reports that when Suckling was in Montreal the SAQ had stated "Mr. Suckling was not compensated to do the tastings." Suckling, for his part, had blogged, "There is no financial relationship. It's a sharing of information and contacts." The documents obtained by La Presse state that Suckling was paid for "the tasting and scoring of products, the production, the creation, and putting the brief videos live."
The SAQ spokesman told contributor the story's author, Karyne Duplessis Piché, that the purchase of subscriptions was not unusual for the organization. This year, they have spent $26,000 on subscriptions to wine newsletters, the spokesman said.
James Suckling did not immediately respond to a request for comment.
Image: PR Web