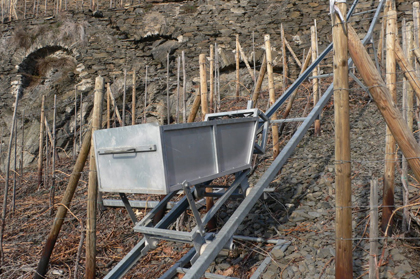 Given that we had fun with our weekend edutainment a couple of weeks ago, we bring you an encore edition. Last time, it was grapes transported down the steep vineyard via something akin to a ski gondola. This time, we present steep vineyard transportation via something like a dumbwaiter.
Where in the wine world do they do that? Hit the comments with your thoughts. Answer and photo attribution to follow.
And one day, in our steep vineyard series, we do hope to run a photo of someone sliding down on the seat of his pants.