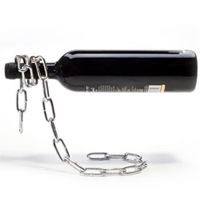 Last week in the NYT, Eric Asimov highlighted the wine program at Nice Matin, a restaurant on the Upper West Side that has remarkable breadth of offerings, depth of vintages and sharp pricing. This apparent wine lover's idyll was not always this way: only in the past few years have the owners built up the wine program, in part by purchasing the cellars of now-defunct restaurants. Further, the wine director "prowls through a network of collectors and winery owners, seeking mature older vintages to add to the list."
Across town and upstate, specialty wine shops such as Chambers Street Wines and Crush Wine and Spirits or Grapes the Wine Company, often broker collections of rare older wines that individual collectors are selling. And even though wine auctions have shifted to Hong Kong with astonishing speed over the past couple of years, the gavel still does come down on wine lots at places like Sotheby's and Christie's here in New York.
All of these facets of the wine business mean that, with a bit of effort, a wine enthusiast can hunt down an enormous range of rare bottles in New York. It is arguably the best city on earth for wine lovers.
But the status quo is under threat thanks to new proposed legislation in Albany. Representative Robin Schimminger has introduced a bill to the Assembly that would make it possible for restaurants and retail shops to only purchase wine from a "primary source," that is to say, only from the distributors authorized to sell the wines. So the wine director at a restaurant like Nice Matin who wanted to acquire old vintages of certain wines could only do so through the distributor. And if the distributor did not carry the wines, then the wines could not be purchased from collectors. And such a wine list would likely not exist then in NYC.
Older or rare bottles often find their way into New York via what's called the "gray market." It's a legal yet untraditional channel that brings many exciting back vintages and other hard-too-find wines, wines that may not be of interest large distributors yet are the very wines that quicken the pulse of wine enthusiasts. Not all states offer such a channel for sourcing wine; Connecticut, for example, has a "primary source" bill that prohibits stores and restaurants from buying older collections. And I know plenty of Connecticut wine enthusiasts who do much of their wine shopping in New York.
The new legislative proposal in Albany frames the attempt to shut down the gray market as consumer protection against counterfeits. While counterfeits are certainly an issue in the world of fine and rare wine, I doubt that having a single distributor for many wines would curb counterfeits. Instead, what I fear, is that it would squelch the diversity, sophistication, and excitement out of the New York wine market by reducing selection and raising prices for what's left. Further, the state's coffers would suffer from a loss of sales tax revenue on these wine sales.
The bill, known as A06884, has not garnered any attention since it was introduced on April 5. So help shine your light on it by talking about it with your wine friends. And maybe you'll get so worked up about it, that you will want to contact your legislators in Albany.
Full text of A06884
Find your state representatives in Albany