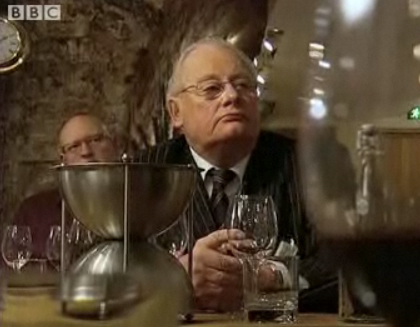 Wine investment fraud may run £30 million a year according to a source in a BBC investigative segment that aired last night. It's interesting, though hardly surprising, to note the fraud story moving beyond simply counterfeit bottles.
The segment on wine fraud highlighted an investor group that lost 50,000 when the wines it purchased were never delivered. While it is tragic, it's even more tragic that one of the bilked investors admitted that he couldn't afford to lose the money. Perhaps he should have bought wines to drink, rather than ones for speculating on.
Simon Staples of BBR in London cites 400 percent returns on wine in 18 months. Jim Budd notes that he keeps a list of 60 merchants that he wouldn't deal with and cited the £30 million a year figure. What do you think of that estimate–low or high?
Caveat emptor!