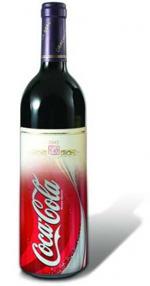 Jim Boyce, a Canadian residing in Beijing and the author of the Grape Wall of China blog, tweeted this the other day:
exhausted after 3 bottles of Lafite but that's a typical Beijing night (note: 7-UP > Sprite as a mixer) #ihaveagreatwalltosellyou
Given that Chinese drinkers are reputed for mixing soda with even expensive wines, I asked him if he was bring serious. He replied:
I've been in Beijing 6 years, had lots of wine, never seen anyone mix it w Sprite/Coke. But journos love wine/sprite as a lead…
If you've been in China recently, what's your experience in witnessing the first growth with Coke phenomenon? Is this an overblown story that needs to be put to bed?
Incidentally, it's not Lafite, but my youngest brother wrote me that when he was in Spain earlier this year, he saw some of them there young folks mixing Rioja and Coke, a concoction known as a Calimocho (aka kalimotxo).