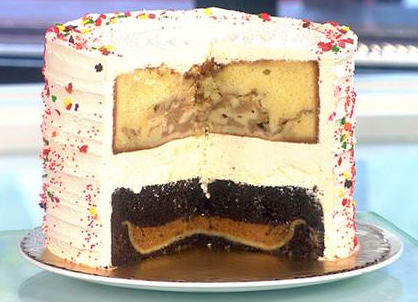 Tired of having to decide between apple pie and pumpkin pie? A Philadelphia baker now gives you the chance to try both–at once.
As Kathy Lee and Hoda demonstrated on the Today Show, the "pumpple" pie bakes a pumpkin pie inside a chocolate cake, an apple pie in a vanilla cake and slathers the two pies in buttercream icing. Move over turducken! A slice is purported to have 1,800 calories.
Which wine would you pair with this dessert that eats like a meal? Or is it…impossible?!?