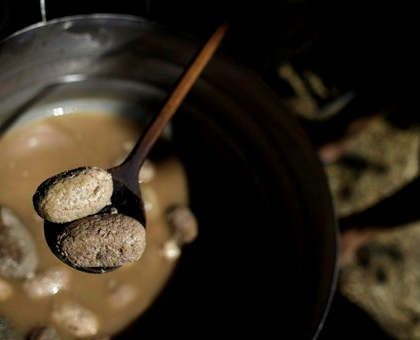 Who is man enough for an impossible food-wine pairing?
Well, for those with a set of steel, head on over to the seventh (!) annual World Testicle Cooking Championship in Serbia. There, the AP reports that chefs prepare bull, boar, camel, ostrich and kangaroo testicles in such dishes as testicle pizza and testicles in bechamel sauce. Outback oysters!
Needless to say, the AP ensures us that "visitors eat the dishes with plenty of wine or beer…" So what hedonistic fruit bombs would you drop on this menu to make it a perfect pair?
Cropped AP Photo/Marko Drobnjakovic